Features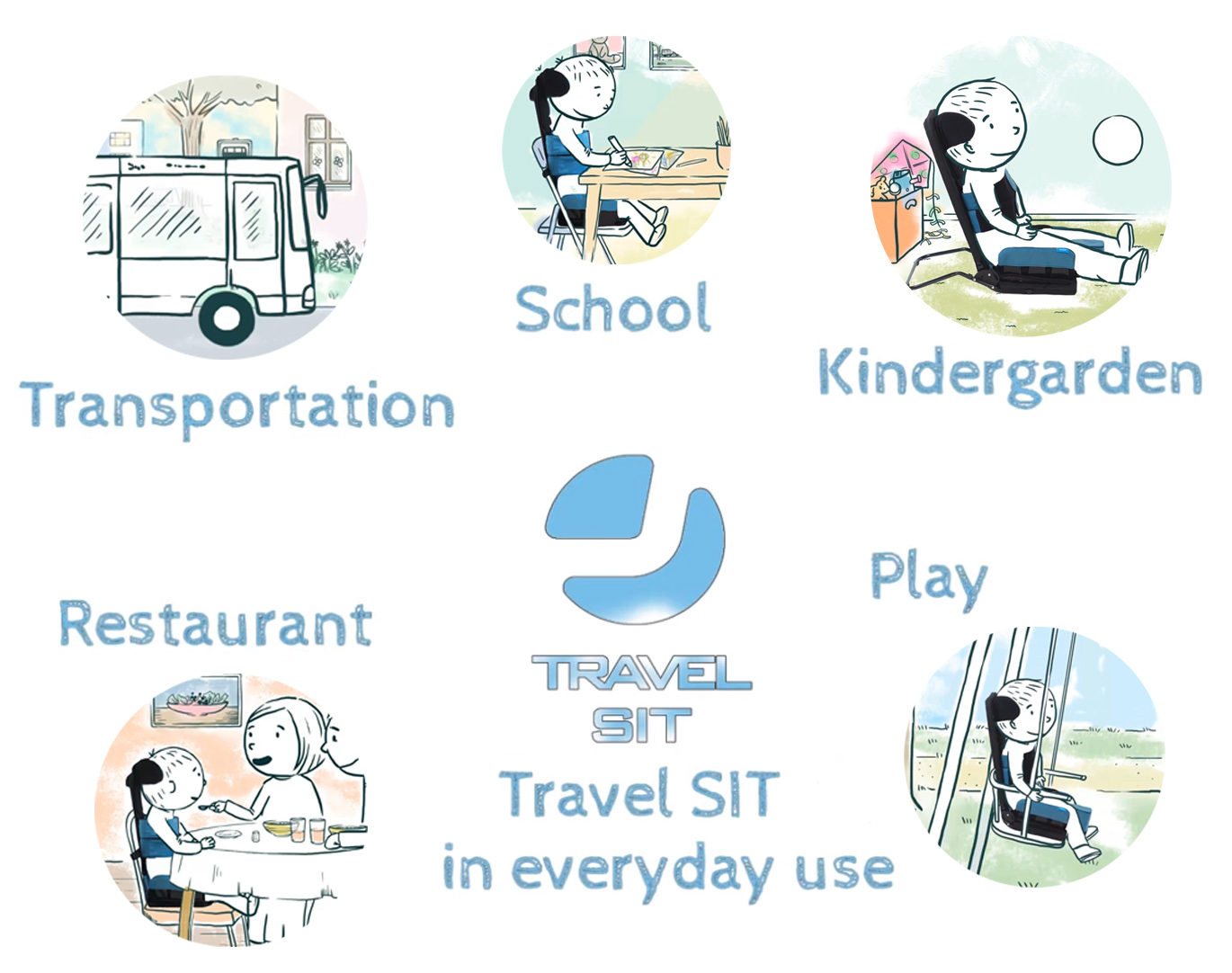 Start your journey, and Travel SIT will take care of the proper position of your child, wherever you are.
Having a lunch together in a restaurant

Playing with peers

In school or participating in integration training

Playing on the floor with peers in the kindergarten

Participating in family parties at one table

Holidays and lack of access to specialized equipment

Having fun on the playground

Additional support during transportation
Travel SIT is anticipated for all the small patients, who travel frequently, move from the house to the centre, school, kindergarten and need to have a professional rehabilitation chair, which the child can easily take wherever he or she goes. You can put our chair in your backpack and start your journey. Transporting an orthopaedic chair has never been easier.

Travel SIT is a device, which helps to position the patient and enables the patient to seat in a normal or reclined position. The chair can be used in the following diseases: cerebral palsy, muscular dystrophies, palsies of different aetiologies, spina bifida, myelomeningocele, conditions following spinal injuries, conditions following craniocerebral trauma, conditions resulting from strokes, posture defects, and scoliosis in particular, in the case when other appliances do not apply.
Recommendation:
developing the proper sitting pattern in all daily situations, when it is impossible to use the big and heavy standard seat,

improving lung ventilation and preventing pneumonia,

improving physical condition,

treating and slowing the progression of scoliosis in children and young adults who have lost the ability to walk.