Head Support for Children and Adults
We are excited to announce that HEADALOFT is now available through EnaTech Hub in Singapore, making it more accessible to those who need it.
HEADALOFT is designed to work perfectly with various seating, standing, and walking devices, including those from Leckey. With its universal design, it can easily attach to most headrests, providing a comfortable and versatile solution for individuals who lack head control.
Many children and adults who use wheelchairs lack head control and are unable to hold their head upright to various extents. Hedaloft unique design offers better body symmetry, smoother breathing, easier eating/swallowing, enhanced communication, eye gaze control, ergonomic neck support, quality napping, sore prevention, and enjoyment of entertainment.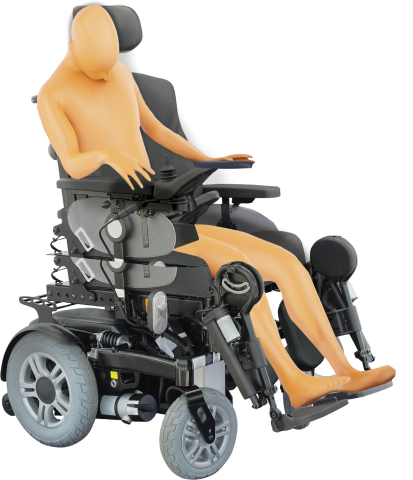 Comprehensive Head Support
A comfortable, affordable solution providing stable and versatile head support while seated in a wheelchair, safety car seat, stroller, or any other seating and mobility device equipped with a headrest.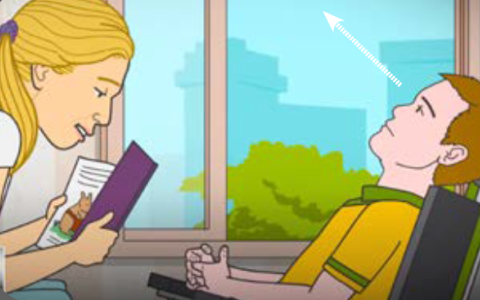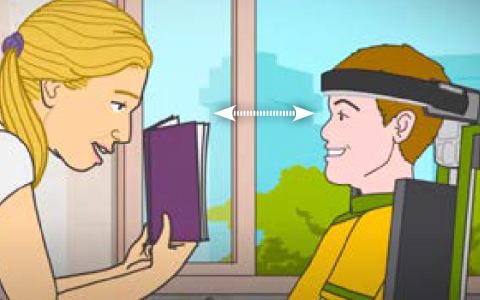 HEADALOFT
FDA and CE registered, patented HEADALOFT s a life-changing product; an easy to use, non-restrictive head support solution for those who lack head control. HEADALOFT comfortably and gently holds the head upright, reducing neck discomfort and allowing for easier breathing, feeding, and communication. Breathable, washable, and affordable, it meets all the needs.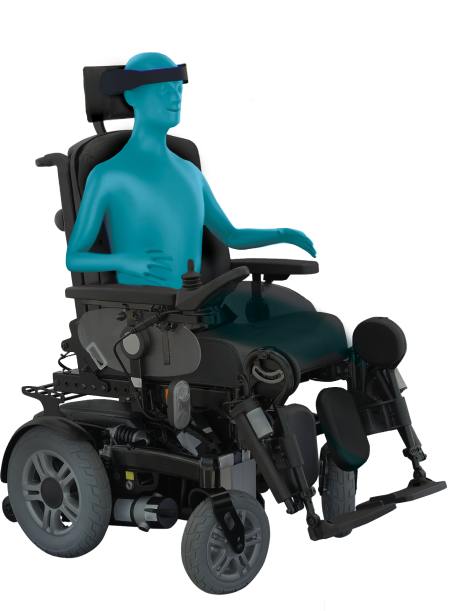 A Unique Solution
Affordable and universal, HEADALOFT is a one-of-a-kind product on the market, attaching easily to most headrests. Made of the highest-quality materials, compliant with worldwide quality standards, crash-tested, HEADALOFT provides instant results and changes lives.
Life-Changing Benefits 
HEADALOFT improves the lives of people who lack head control.
Better Body Symmetry
Supporting the head and aligning the body centralizes the head in an upright position, which helps relieve aches and pains, and enhances self-esteem.
Smoother Breathing
Lifting the head up opens the airways letting in more oxygen.
Easier Eating/Swallowing
Keeping the head elevated reduces choking hazards for both solids and liquids while ensuring an easier feeding experience for caregivers and smoother swallowing for the user.
Enhanced Communication
Better eye contact heightens social engagement while open airways make talking easier.
Eye Gaze Control
Users gain the ability to practice eye-gaze control which allows for expanded learning opportunities and greater fulfillment potential.
Ergonomic Neck Support
Padded, breathable, and washable all-day comfort. With its unique occipital support add-on, the neck is supported, greatly reducing the level of stress on the neck as well as aches and pains.
Quality Napping
Whether in a wheelchair, stroller, or a car seat, comfortable head support improves quality of sleep and reduces aches and pains.
Sore Prevention
Wheelchair users whose heads are continuously falling (whether back, front or to the side) can say goodbye to neck pressure sores.
Enjoyment Of Entertainment
TV, computer, books, video games, concerts, plays, social interactions, and more are all now more accessible.
HEADALOFT has been proven effective in multiple case studies, greatly enhancing the quality of life of many people who lack head control.